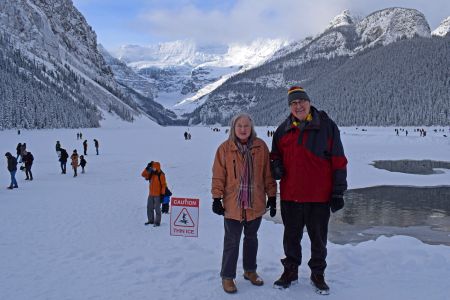 We flew to Calgary, Alberta after Christmas – where we spent our first day with friends. Then we went to Canmore and Lake Louise – our favorite places in the Canadian Rockies. The snow and the weather were great for cross-country skiing, which Marilyn enjoyed.
Canada, December 2022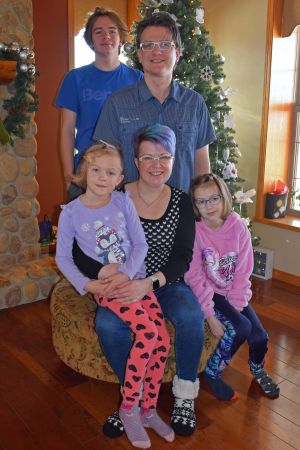 We spent New Year's Eve and New Year's Day with two of Marilyn's brothers and their wives – and with Marilyn's godchild and her family. We watched the ball drop in NYC at 10 pm (Alberta time) - and then the next day, we visited the graves of Marilyn's parents, grandparents, great grandparents, a nephew and a sister-in-law. This has become a tradition, as we've been doing this for more than 30 years.
Canada, December 2022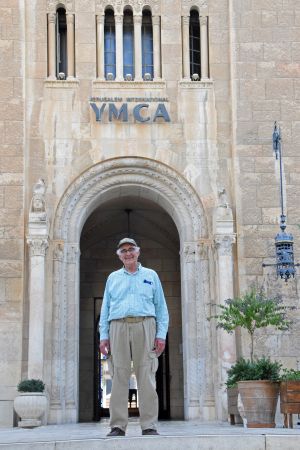 We stayed at the YMCA Three Arches in Jerusalem, and from there we walked down the hill, through a glitzy mall, up the stairs and through a gate into the Old City. From there we walked to the Western Wall and the Temple Mount – and then up Via Dolorosa, where Jesus had carried His cross, to the Holy Sepulcher, where he was buried.
Israel, September 2022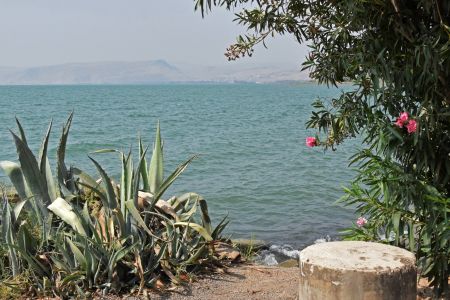 We spent four days in the Mount of Beatitudes Guesthouse, where from our window we looked out at the Sea of Galilee. From there we visited the site of the Loaves and Fishes miracle, the synagogue and Peter's Home in Capernaum, Cana, Nazareth, and the Galilee Boat.
Israel, September 2022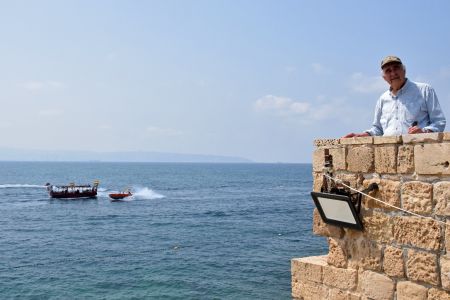 We went to Akko, which is featured in "The Source". It is a port on the Mediterranean, and it was mentioned in Egyptian Texts 4000 years ago. We walked along the Old City wall, and then took a train back to Tel Aviv and Jerusalem.
Israel, September 2022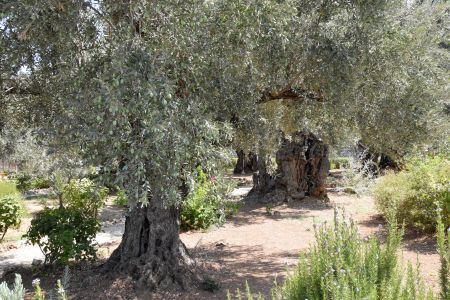 We spent most of our last day in Jerusalem on the Mount of Olives. We saw the eight 2000-year-old olive trees in the Garden of Gethsemane where Jesus prayed and was arrested. It was very moving to see people kneeing with their hands and faces on the rock in the Basilica of Agony.
Israel, September 2022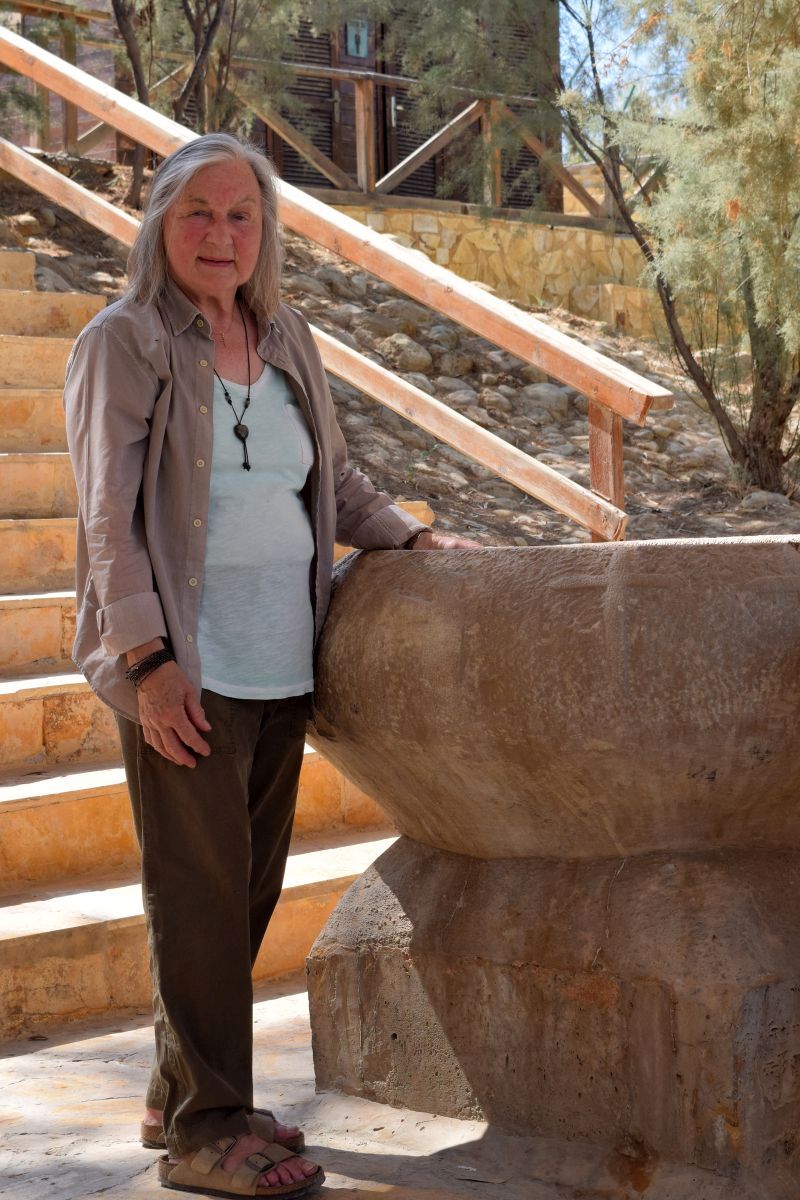 The Baptismal Site is first place in Jordan that we visited. Marilyn went there in 2021 while John was in our hotel room after testing positive for Covid. This time he got to see the muddy Jordan River – the middle of which is the border between Jordan and Israel. The nearby fount with clear water is a more inviting place to be baptized.
Jordan, August 2022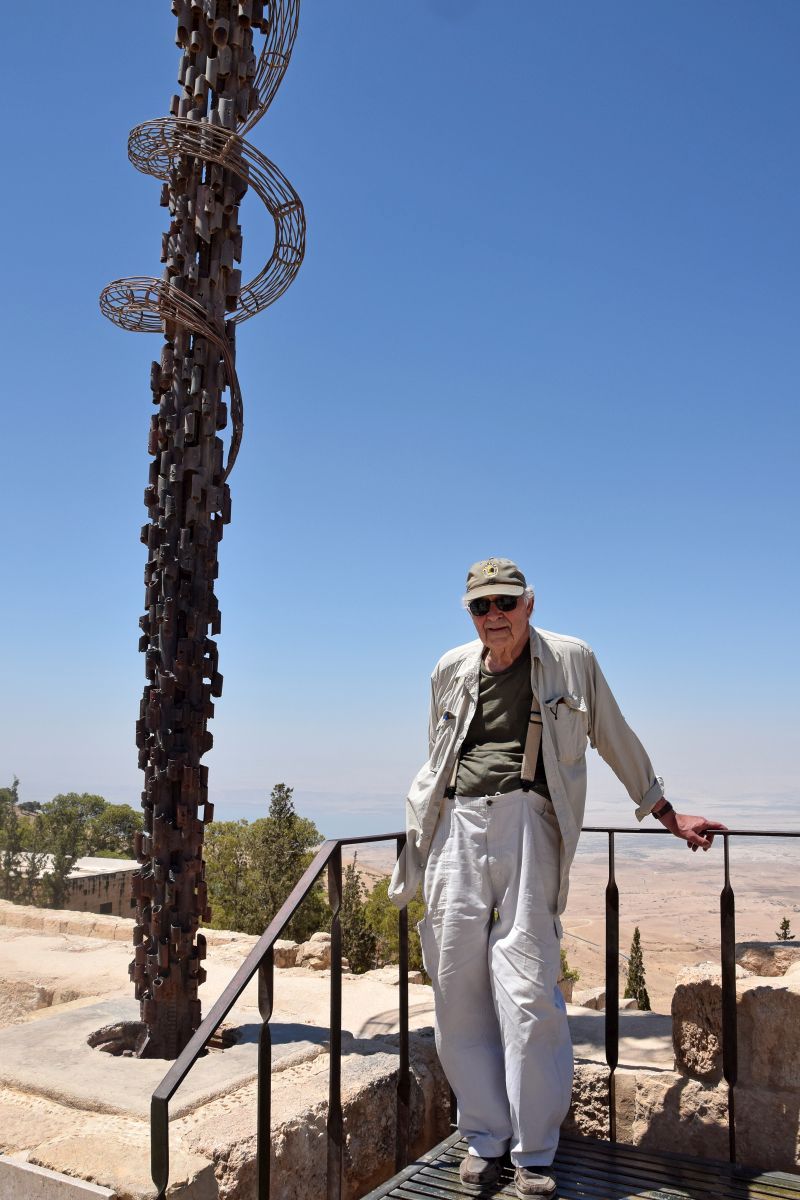 Our next stop was Mount Nebo, where Moses looked out at The Promised Land. It is mostly brown. The green areas are irrigated. You can see the Dead Sea which is really salty. The Jordan River flows into it with water from the Sea of Galilee, but no water flows out of it. The Israelis are desalinizing the water and using it for irrigation – to turn the desert into a garden - with lots of olive trees.
Jordan, August 2022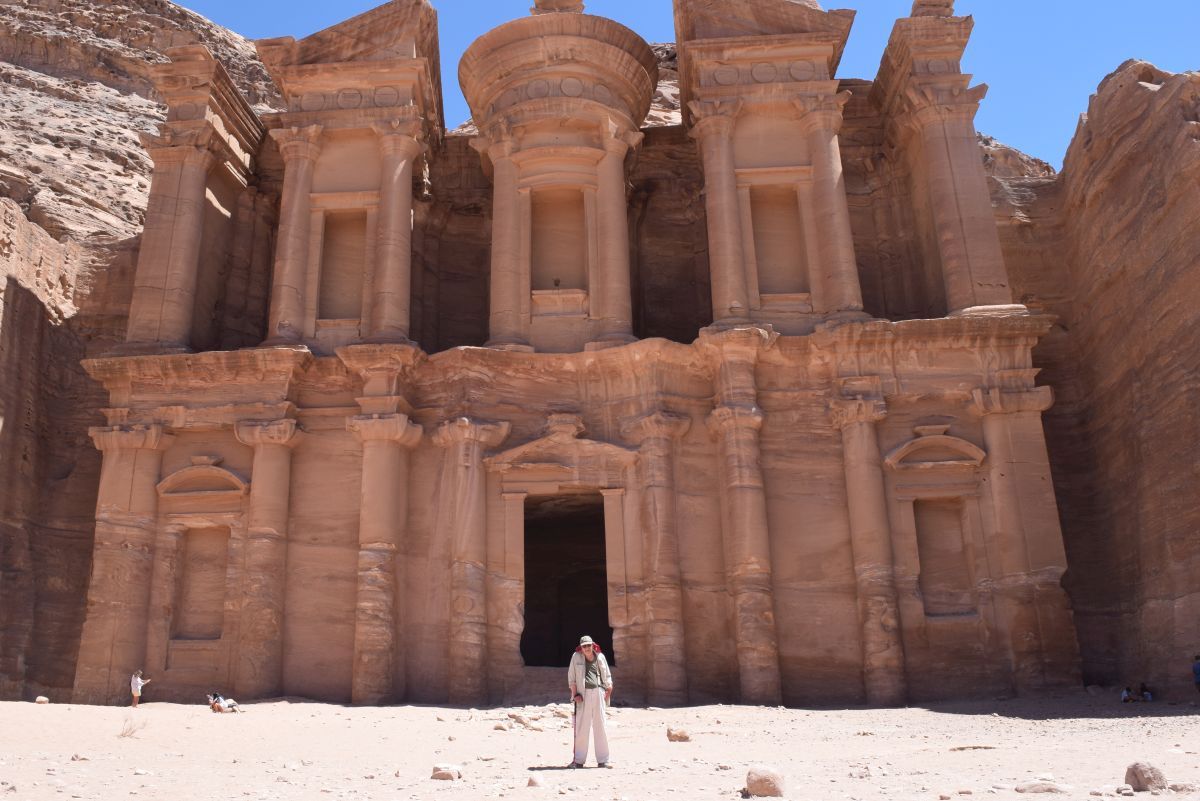 We went next to Wadi Musa (the Valley of Moses) – and we climbed up the 900 stairs to The Monastery in Petra. It is really impressive! It's larger than The Treasury – and this World Heritage treasure has been well maintained.
Jordan, August 2022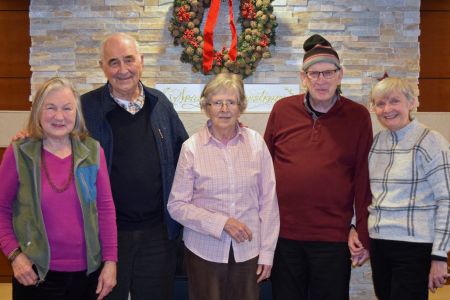 We were off for our annual visit to Alberta. On our first day there we visited with one of Marilyn's University of Alberta classmates in Calgary. And a missionary couple that we met in Kenya several years ago joined us for lunch.
Alberta, December 2021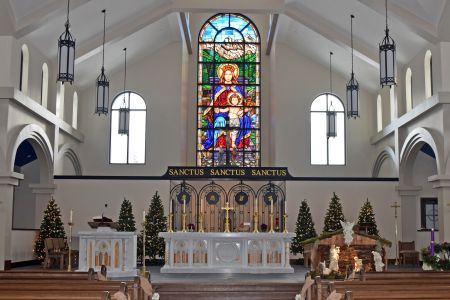 We stayed in friends' homes in Canmore, and we attended mass there in the beautiful new Shrine Church of Our Lady of the Rockies. It looked like a very modern version of cathedrals we've seen in Europe – only with views of the mountains that surround it.
Alberta, December 2021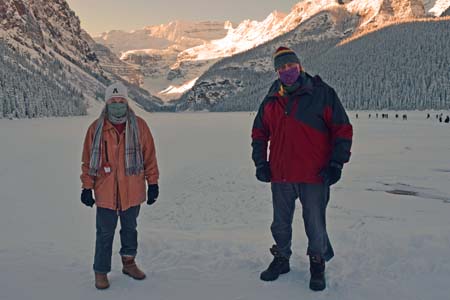 Lake Louise is one of our favorite places in the Rockies. There is always lots of snow there. It was -24 C (-11 F) the day we went there to take our Christmas photo.
Alberta, December 2021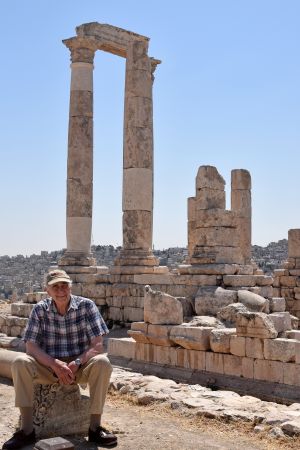 We just walked down the hill from our hotel, Jabal Amman, and then up the hill on the left, and we saw the
Temple of Hercules
in the Citadel on a hill about a mile away. Up close, the remains of these structures from Roman, Byzantine and early Islamic times were very impressive. It is difficult to imagine how these huge heavy rocks were lifted and pieced together so well that they are still standing there today.
Jordan, August 2021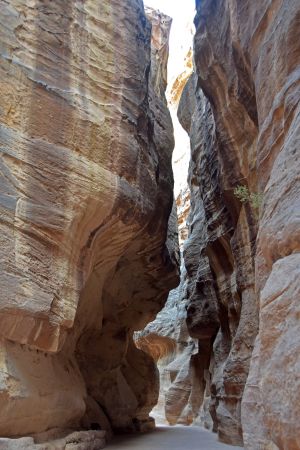 We walked through the incredible cliffs of
Petra
– and sometimes we were the only people there. We were told that before Covid, there were sometimes 100,000 visitors there on any given day. This route through the mountains was used by the caravans of traders going from Egypt to Turkey with camels.
Jordan, August 2021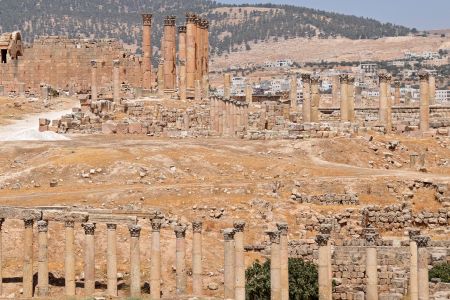 We went to
Jerash
, which is an hour drive north of Amman, and saw the temple of the Greek God, Zeus. The current structure, built on the ruins on of an earlier sacred site, was erected in 162 AD.
Jordan, August 2021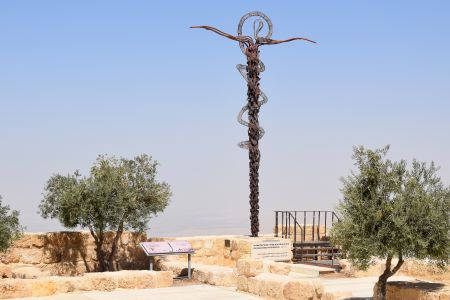 Moses saw The Promised Land from the top of
MT Nebo.
It was hot and very hazy the day that I (Marilyn) visited this site, while John was in isolation back in our hotel room. I didn't think The Holy Land looked very promising – and I'm really glad that we were not wandering around out there in this barren land in the heat with Moses for 40 years.
Jordan, August 2021