We went on a two-day safari to Shaba National Park. We saw baby elephants sleeping in the middle of the Ewasa Nyira River, which is almost dry. Many animals will die by end of August, if there is not lots of rain before then.

Our hero of this past year is a second year Med student, who is studying at KeMU (Kenya Methodist University). While KeMU was closed, he cared for Covid patients in isolation in Lodwar, up near Lake Turkana, where his family and home are. Conditions were less than ideal – ventilators were unassembled and in storage, and there was insufficient oxygen for a patient being transferred to Eldoret.
Kenya, June 2021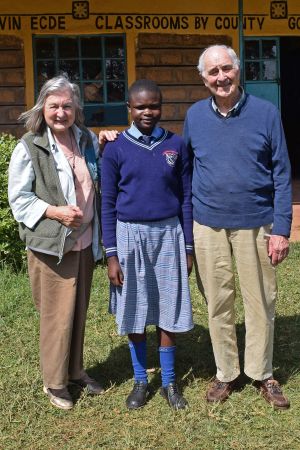 In Kitale, we visited the 50 students who are sponsored by people of St. John Church in Darien, CT. Two of these students, a 13-year-old girl in St. Columban Primary School and a 23-year-old young man in St. Bridget Secondary School, are deaf. At the end of both primary and secondary school, they will write the same National Exams that non-deaf students write.
Kenya, June 2021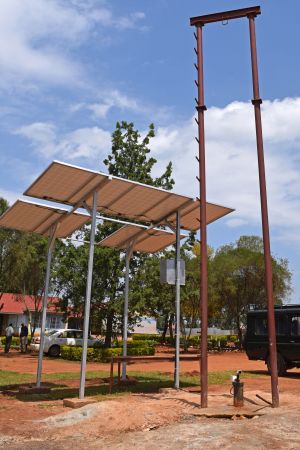 At St. Paul Boys High School in Kitali, we were happy to see a new borehole and solar panels to run a pump. This school is in a very dry area, so now there will be lots of water for all the students and for many people in the surrounding community.
Kenya, June 2021